Can YOU handle this?
 FTX Logistics Limited (FTX) holds a long term contract to provide a Heavy Equipment Transporter (HET) service to the British Army in the UK and Europe.
We are recruiting Operators to combine driving the HET vehicle with Reservist training and driving commercial HGV trucks in the vicinity of your home.
You will need to be fit and become a salaried Sponsored Reservist, affiliated to the Army's Tank Transporter Squadron
THE JOB
FTX Logistics is contracted to employ over 70 Driver Operators based in most areas of the UK
Your time is divided between:
Driving transporters in peacetime
Military Training and Exercises
Commercial Driving close to home
In peacetime, Operators are based from home. Their primary role is the movement of Heavy Armour for FTX Logistics on behalf of the Army.
  When not employed on their primary task, Operators are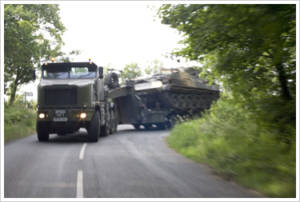 assigned to driver Agencies in their local area.
Operators will be expected to be deployed on Operations in military uniform for which salary is uplifted by 50%
QUALIFICATIONS & REQUIREMENTS
Hold a C+E Licence
Not exceed 6 points on your licence
Physically fit
Willing to work away from home when required
Able to meet Medical requirements
PREVIOUS MILITARY EXPERIENCE
Applications are welcome from all interested persons although previous military experience in the Army, Navy or RAF will be an advantage as will former TA members.
COMMERCIAL DRIVING EXPERIENCE
The company will consider applications from strong candidates requiring training and experience. Appropriate training will be given including Drivers' CPC for ex Military applicants.
SPONSORED RESERVIST
A Sponsored is a Volunteer and is a Group C member of the Army Reserves (formerly TA). This is a branch whereby your employer has a contractual obligation to provide services to the MoD.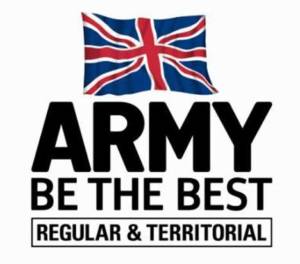 FTX Logistics Sponsored Reservists are affiliated to the Regular Army Tank Transporter Squadron based in Bulford, Wiltshire.
Sponsored Reservists will remain employees of FTX Logistics whilst under Military command. The company will continue to pay your salary at all times and benefits will continue to accumulate.
LOCATIONS
The Company's main base is Bulford near Salisbury, however, employees can be based across the UK working close to home. The Company also operates from satellite units in Catterick and Bielefeld, Germany.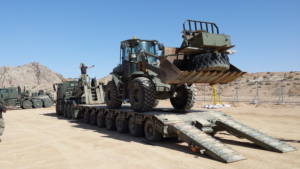 FTX LOGISTICS
FTX Logistics Limited operates the British Army's Heavy Equipment Transporter service on behalf of Fasttrax Ltd who signed a 23 year contract with the MoD in 2001
The company is a subsidiary of Kellogg Brown & Root Ltd, part of the KBR group based in Houston, Texas.
THE CONTRACT
Under the initial 23 Year, £300+m PFI contract, Fasttrax owns and operates the Service for the Army including the transportation of the Challenger 2 Main Battle Tank in both peacetime and conflict scenarios. FTX also trains Army personnel to operate and maintain the vehicles
PEACETIME
Operators are based from home and will undertake a proportion of peacetime movements of heavy armour. This role is shared with Regular soldiers.
When not undertaking military moves or training, Operators are assigned to a reputable driving agency close to home.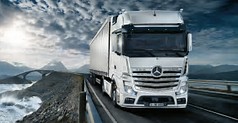 FTX manages the Agencies who in turn assign drivers to clients including Eddie Stobbart, Tesco, Sainsbury, B&Q etc.
Several FTX drivers are trained as Emergency Fire Crew Capability operators including "Blue Light" driving. This attracts a premium payment.
THE OSHKOSH 1070F TRUCK
The transporter is an eight wheel purpose built military tractor unit. The Oshkosh 1070F tractor is powered by a 700bhp, 18 litre Caterpillar engine fully compliant with EU regulations.
It can operate in the harshest conditions and can pull heavy loads up 1 in 5 slopes up to a maximum operating weight of 120 tonnes.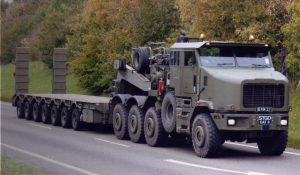 Fasttrax owns 91 vehicles.
KING TRAILER
The purpose built British trailer unit was manufactured by King Trailers of Market Harborough and was the first 7 axle, self levelling steerable trailer designed and produced in the UK.
The 2017 photo below was take on Major Exercise in Estonia. FTX Sponsored Reservist are loading a HET
 
KEY BENEFITS
Competitive Base Salary

Progression Pay

Operational Uplifts

Opportunity to travel

Regular Training

Potential to gain additional qualifications

Regular, guaranteed monthly income

Annual Reservist Bounty

Based from home

Varied commercial work

Opportunity to operate one of the largest vehicles on the road

Be part of a skilled, committed team