August 22nd 2021: "The perfect Sunday in Anglesey"
Anglesey's coastal layout played host to rounds 3-4 of the Armed Forces Race Challenge.
Early morning qualifying gave some greasy track conditions, but Jonathan managed to secure class pole position for both races which was a great start to the day.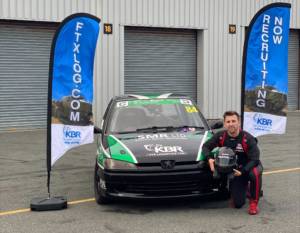 Race 1 and race 2 both panned out in similar fashion. Holding onto the back or the faster class cars, Jonathan made a comfortable gap over his chasing competitors.
Banging in fast and constant laps we took class wins in race 1 and 2 . The consistent laps in both races also gave Jonathan the overall win on PI in both races, meaning he took maximum championship points.
Many thanks go to all the team for their help on the weekend. These results don't happen without a lot of work off the track.
Huge thanks also go to all our partners who make it possible for us to run this season.