News from Neville Shepherd, who through his SR role also Paraglides  with the Army.
If you are interested in working for us see the "Joining FTX" tab on this website. We would love to hear from you and accept applications all year round.
The Inter Service Paragliding Championship Event is held annually at Crickhowell RRCC and this year 34 pilots from all three Services, including a few guests being Ex Service personnel were in attendance.
The build-up to the event was highly anticipated for some good flying weather and as there was no event in 2020 due to Covid, it was exciting to be going ahead.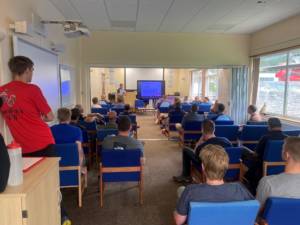 We all arrived for our brief and registration on Saturday morning, which included a Met brief and information about how the competition would be run. After all this, we were informed we were going out to fly which was great news, but we had to move fast as the flying conditions were not expected to last.
A task was set for a site just over the Welsh boarder called Garway Hill.
The wind was quite strong and close to the top speed for our gliders, therefore making take offs and landings tricky. Not only does the air become more turbulent to fly in, but it also makes progress upwind very slow.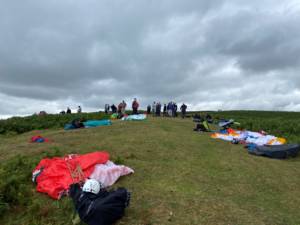 So, a task was set to fly 20km downwind from the hill at take-off.
Unfortunately, because the thermals in which a paraglider will circle within to gain height were not very good, we were limited to what was possible that day. Only a few pilots managed to fly from the hill covering no more than 8km, this meant the task was invalid, a minimum of 5 pilots had to achieve the goal for the task to be valid.
Regrettably, this was the best of the weeks flying as it happened the weather was not going to be suitable to fly XC due to the strong winds, rain and no thermals because of cloud cover.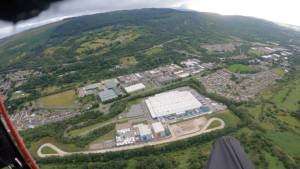 Paragliding is a weather dependent sport, and this was not our week in that regard, but what we really do benefit from is passage of knowledge and information on anything from the equipment we use, to how to fly efficiently and how best to interpret the weather from the many sources of data out there.
All in all, it was a fantastic week of knowledge and the flying we did outside of the competition was a relief and many new sites were visited and new skills learned.
• If you're interested in trying paragliding contact the AHPA within the Defence Gateway.